Diabetic Friendly Vegetable Omelet Recipe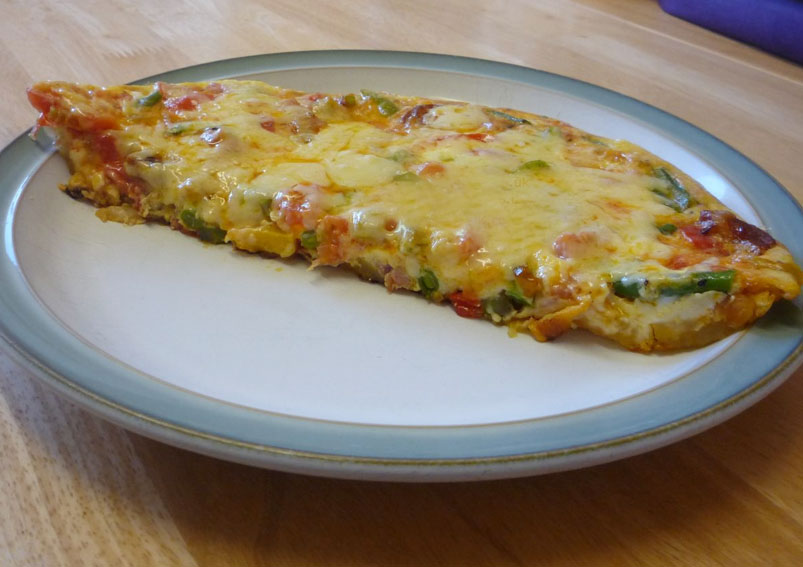 Know the direction to Make Vegetable Omelet and try it for your family members. It is a healthy food and a great diabetic friendly dish. Stuffed with different sauteed vegetables and lot of cheese give yummy taste to the omelet.
Ingredients
2 tablespoonsButter
1Onions
1chili
4Eggs
2 tablespoonsMilk
Saltto taste
½ tomatoSlicedTomatoes
½ tablespoonCoriander
½ tablespoonBroccoli
¼ tablespoonsliced Curry leaves
pinchTurmeric powder
pinchChili powder
Directions
Take a pan and melt one tablespoon of butter on a low flame
Place onions, chili pieces, broccoli, curry leaves in the pan and fry for about 2 minutes
Remove the vegetables from heat and transfer them in a bowl
Sprinkle salt, turmeric powder, chili powder, coriander, milk and mix them well
Add egg to it and mix it well till it becomes fluffy
Place an omelet pan and add remaining butter to it
Place the mixture on the pan and let the egg mixture flow on the sides of the pan
Cook for 2 minutes until the center of the omelet look dry
Sprinkle cheese if required and sprinkle the vegetable mixture on the center of the omelet
Off the flame after the omelet is perfectly cooked.
Place the omelet on a serving plate and have it as morning breakfast. Eat it with bread or even with curd. Know whether it is healthy to have omelet as your breakfast or not. Facts about Omelet.
This Recipe Rate :
(0) Reviews