Eggless Chocolate Chip Cookies Recipe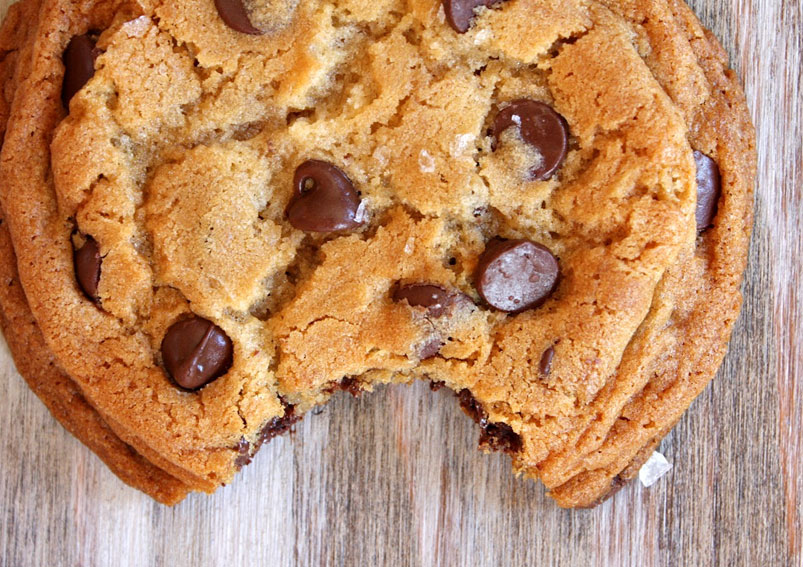 Eggless Chocolate Cookies is one of the excellent recipes that children like to have at any time. Bake the chocolate chip cookies for them and serve them as evening snacks.
Ingredients
180gmsAll purpose flour
1 teaspoonsBaking powder
90gmsBrown sugar
90gmsButter
pinchCinnamon powder
4 teaspoonsMilk
40gmsChocolate chips
2 teaspoonsVanilla
Directions
Add baking powder to maida and keep it aside
Take a bowl and add butter along with sugar
Beat them well until sugar dissolves
Add cinnamon powder, essence and hot milk
Mix them well
Melt the chocolate chips by double boiling
Add the hot melted chocolate to the above mixture
Add maida and mix it gently with the mixture
Form a smooth dough and shape the dough into small balls
Press it flat and add the chocolate chips on the top
Grease the baking tray and place the flattened pieces on the tray
Bake them in oven till the biscuits become golden brown in color
Remove them from oven and cool it for sometime
The tasty Chocolate Chips Cookies are ready to serve.
The cookie looks crispy around the edges and chewy in the center. If you want the cookies crispier, bake them for few more minutes. If your kids are bored with these cookies, then try Banana Muffins as they are healthy too.
-Neelima
This Recipe Rate :
(0) Reviews