Tasty Paneer Salsa Wrap Recipe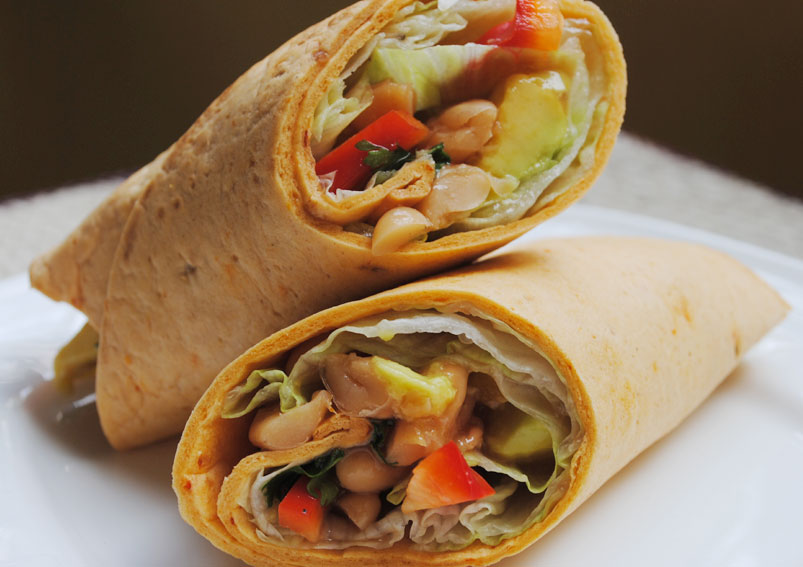 Paneer Tikka Wrap is a tasty Brunch Recipe that is easy to prepare when you have rotis with you that are prepared in advance. Only thing you need to do is to prepare paneer stuff and wrap it in tortillas. Have a look at the recipe.
Ingredients
1 ½ cupMashed paneer
¾ cupBoiled potatoes
2 tablespoons choppedCoriander leaves
1 tablespoonChili paste
3 tablespoonsCorn flour
to tasteSalt
2Tortillas
1 cupShredded cabbage
½ cupGrated carrot
½ cupSliced onions
pinchChat masala
½ cupTomatoes
½ cupBread crumbs
Directions
Take a mixing bowl and add mashed paneer, mashed potatoes, chopped coriander, green chili paste, corn flour, salt to the bowl
Mix them well and divide the mixture into 6 equal parts
Roll the mixture in bread crumbs so that they are evenly coated on all the sides
Place a non stick pan on flame and add the tikkis to it
Fry them on the pan till they become golden brown in color and remove them on oil absorbent paper
Now take a bowl and add shredded cabbage grated carrotm sliced onions, chat masala, chopped tomatoes to it and mix them well
Arrange the cabbage mixture on 2 tikkis and roll it up tightly in prepared Tandoori Rotis or any other rotis
Repeat the same process for the other rotis
Wrap a tissue paper around each roti wrap and serve it immediately.
You can also spread 2 tablespoons of mayonaaise over the tikkis for more taste.
-Neelima
This Recipe Rate :
(0) Reviews