Homemade Jalebi - Sweet Recipe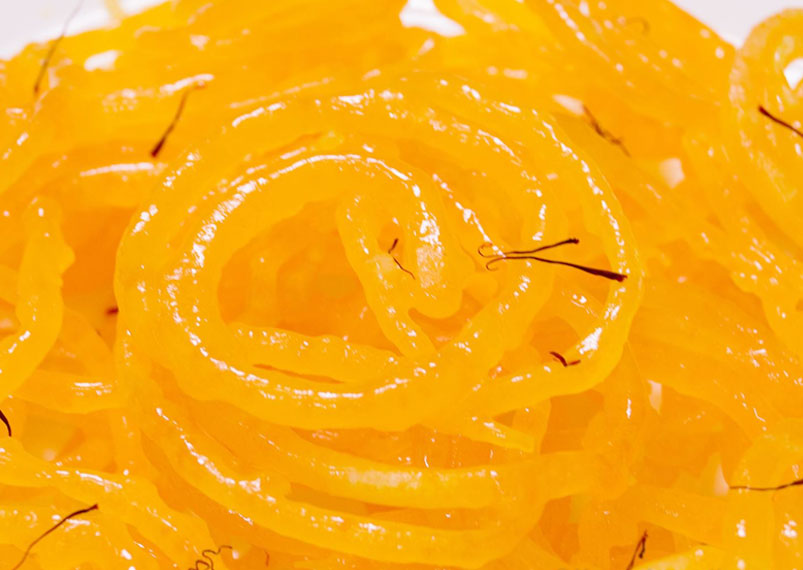 Planning to prepare a sweet which is easy and tasty, and also known as the traditional sweet. Here is an instant recipe with all ingredients and the procedure to make the mouth watering Jalebi.
Ingredients
2cupsFlour
2cupssugar
1/2 teaspoonBaking Powder
1/4 teaspoonCream Of tartar or lemon 2-3 wedges
as requiredKesar Food Color
as requiredKesar
to fryOil /ghee
Hydro
Directions
Take a pan and add 2 cups of sugar and ¾ the cup of water.
Let it boil until roaring and simultaneously stir it to make sure the thickening of the syrup.
Add 2 cups of milk if you observe the dirt of the sugar when it's boiling.
Skim the dirt by using a spatula.
Add a bit of hydro to the syrup, once it is cleared.
Add the Kesar food color to it.
Stir it by adding a pinch of citric acid or lemon wedges, until the syrup is thickened continue the process.
Take a bowl filled with 1/3 rd cup of water and add a pinch of hydro.
Take 1 cup of flour and add little amount of water to the bowl.
Mix the dough until the dough flows consistently.
Add a ½ tsp of baking powder to the batter.
Use a ziplog bag or a ketchup bag for piping and make sure to cut the tip carefully.
Add enough oil required for frying with the help of piping and put the batter while rotating your hands.
Cook it on high flame and turn it down slowly to prevent it from the breakage.
Take them and dip it one by one in the sugary syrup.
Yummy Crispy Jalebi is ready to serve, taste better when hot. The crispiness of the Jalebi and the sweet taste makes you feel more luscious and tasty.
Are you an admirer of sweet, here is Palkova, which you may relish happily.
-Sravanthi
This Recipe Rate :
(0) Reviews