Mutton lentil curry Recipe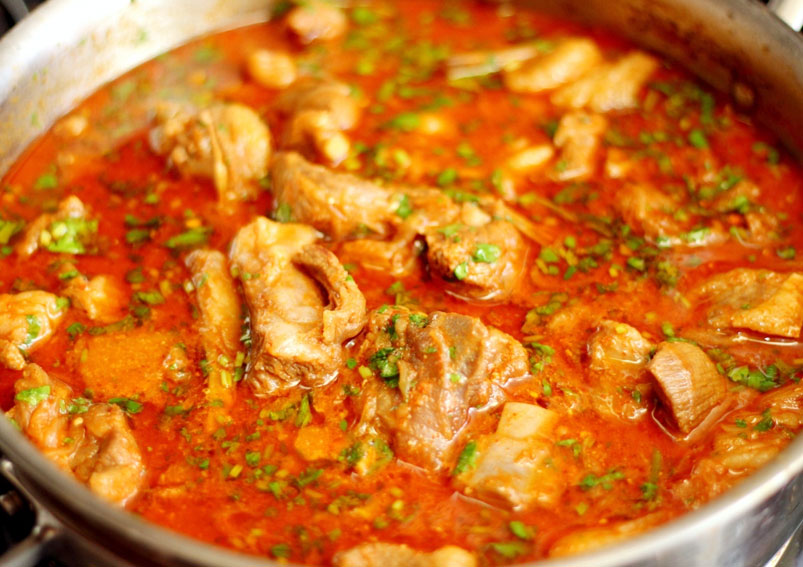 Mixing mutton and lentil can be two bizarre things, but you can have a tasty dish if you can mix the two ingredients. They are smooth and they make the perfect kind of recipe when you have a lavish and a lazy dinner. Here is how you prepare mutton lentil curry.
Ingredients
4 tablespoonsvegetable oil
6whole cardamom pods
1⁄2 teaspoonwhole coriander seed
1cinnamon stick
Flour
1 1⁄2 kglamb chops
6garlic cloves, crushed
2onions, chopped
1 teaspooncrushed dried chili (or to taste)
2 tablespoonsgrated fresh ginger
1 tablespoonturmeric Powder
3 tablespoonsmild curry powder
2bay leaves
1 (440 g)canchopped peeled tomatoes
3potatoes, peeled and diced
1 cupbrown lentils, washed well
500 mlstock (veg or meat)
(I used about 2 teaspoons)salt
2 tablespoonslemon juice
1 teaspoongaram masala
3 tablespoonschopped fresh coriander
Directions
Heat oil in a large pan and leave it for a while.
You need to mix the meat and flour in a large bowl and fry it in the oil. Remove it once you see golden color.
Now, you need to crush the spices that are mentioned in a small bowl and add the pieces to the pan. Saute it for a while till you feel the aroma.
Now add chili, garlic ginger paste and let it saute and then add the onions until you see the entire mixture turning golden in color. Add the rest of the spices like turmeric powder, salt and mix well.
If you have already added more oil, you need not add. But, if you feel you need to add oil, then add it and let it fry. Now, the floured chops have to be added to this pan.
After the entire mixture is mixed well, add tomatoes and lentils. Let the tomato be crushed or even be in liquid form when you pour it inside the mixture.
Now add a little more salt, garam masala and reduce the simmer. Let it cook easily for an hour. When you close the pan, make sure there is enough water so that it doesn't get burned.
When it is done, add lemon juice, coriander and garnish.
Serve hot with dosa, chapathi, rice or even idly!
This Recipe Rate :
(0) Reviews