Orange Pudding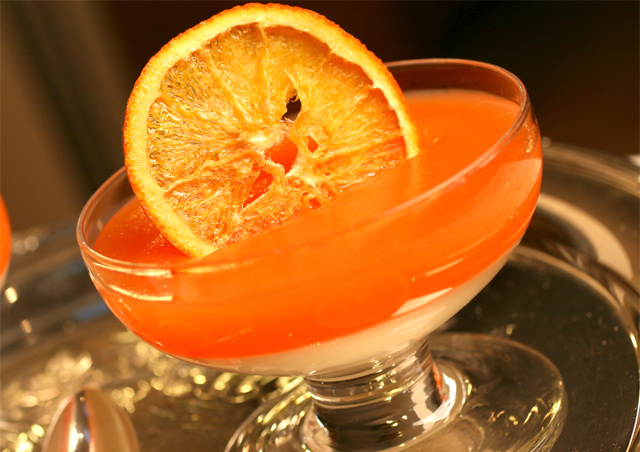 Orange Pudding a zingy, citrusy, sticky recipe that not only looks gorgeous, but is equally tasty and gorge.
Let's have a look how to prepare this recipe.
Ingredients
100gmsButter
100gmsSugar
2 cupOrange Juice
3 tbspHoney
1/2 tspKafir Limes, shredded
50gmsButter, softened
80gmsPowdered Sugar
2 tspOrange Zest
50 gmFlour
4 TbspOrange Juice
2 Egg
150 mlMilk
Directions
Step

1

After mixing the sugar and butter till creamy in a vessel, heat the oven at 250 degrees C.

Step

3

Add the flour and orange mix and combine.

Step

4

After adding the milk, egg yolk and gradually fold in the egg whites then mix well, drop the orange juice and mix it.

Step

5

Bake the batter in a oven for 10 mins at 200 degrees C. Heat the butter and sugar in a pan such that the butter well melts and sugar well mixed.

Step

6

Add it to the orange juice and honey. Kafir limes should be added after cooking it till it thickens.

Step

7

For more taste, drill the sauce in pudding and serve it.
This Recipe Rate :
(0) Reviews