Sweet French Toast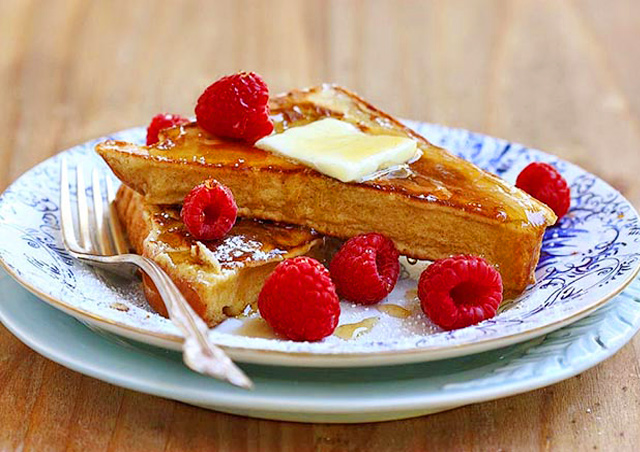 Sweet French Toast is a special weekend breakfast. We can share this recipe with our family members and friends. It is healthy and very easy to prepare. Let's have a look how to prepare this Sweet French Toast breakfast recipe.
Ingredients
150 mlCream
4Eggs
1 tbspGrated sweet lime rind
2 tbspCastor sugar
2 tbspOrange juice
2 tbspCinnamon powder
10 SlicesOne day old bread
150 gmsButter
SiftedIcing sugar
CutFruits
Directions
Step

1

Take the ingredients eggs, sugar, rind, cream, spice, juice and mix them well together.

Step

2

Take a pan and some butter should be fried. Dip bread slices into the egg mixture and cook until it changes to golden color on both sides.

Step

3

Sprinkle with icing sugar. Any fruit of choice can be used to top it with.
This Recipe Rate :
(0) Reviews