Eggless Orange Slice Cake Recipe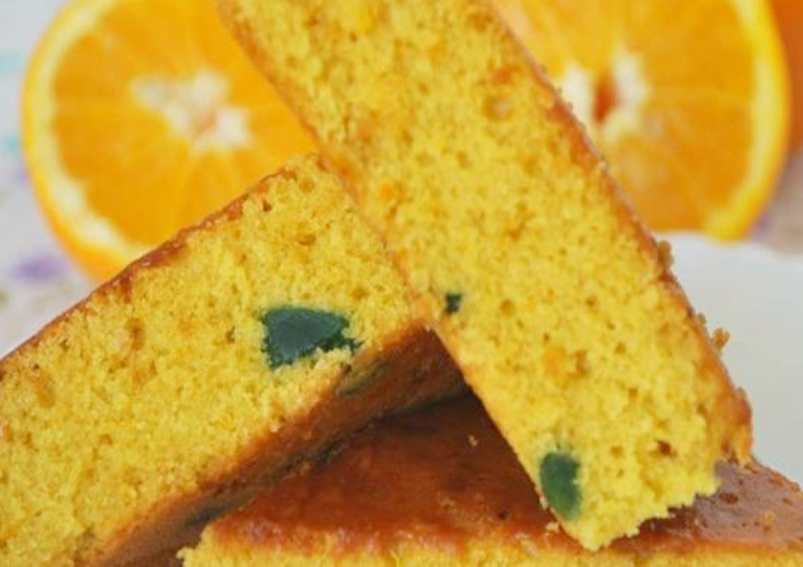 Source: www.slicesnspices.com
Eggless Orange Slice Cake is a soft, moist, and delicious cake which is perfect for any special occasion. This cake has a sweet and tangy taste of orange and perfect snack for your kid's. Once you prepare this cake you cannot resist yourself eating. Let's follow this easy and soft cake recipe.
Ingredients
1/4 cupfresh orange juice
1/4 tsporange essence
fewdrops of orange color
1 1/2 tsporange rind
1/2 cupsoft butter
1/2 cupcondensed milk
1 1/4 cupsplain flour (maida)
2 tspbaking powder
1 tspbaking soda
Directions
In a bowl, add butter and the condensed milk and mix it well with a help of a spatula.
Add the orange essence, orange color and orange rind and mix it well.
Add the plain flour, baking powder, baking soda and orange juice and mix it well.
Pour the batter into a greased and dusted 175mm. (7") rectangle aluminum loaf tin and tap it lightly.
Bake in a preheated oven at 180°c ( 360°f ) for 35 minutes and once baked, removed from the oven and cool it slightly, loosen the sides with the help of a knife and de-mold it.
Cut the cake into 13 mm. (½") slices and serve it or store in an airtight container and enjoy whenever you want.
Meghna Nath
This Recipe Rate :
(0) Reviews