Dairy Free Lamb Spinach Curry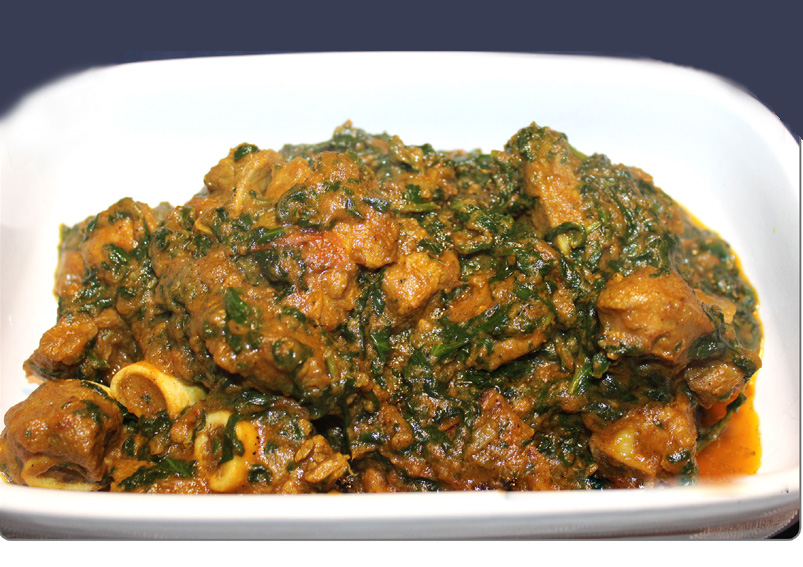 Try this flavorful Lamb Spinach Curry that is prepared with lamb, tomatoes and spinach as main ingredients. Have it with rice or naan.
Ingredients
500gmsLamb
2 tablespoonsOil
¼ tablespoonMustard seeds
10 leavesCurry leaves
¼ tablespoonCumin seeds
2Red chilies
2 cupsOnions
1 cupTomatoes
2Green chilies
5Garlic
1inchGinger
2 teaspoonsTurmeric powder
2 tablespoonsChili powder
1 tablespoonCoriander powder
1 tablespoonCumin powder
2 cupsSpinach
2 teaspoonsLime juice
Saltto taste
Directions
Cook lamb in a pressure cooker. Before cooking add turmeric powder, little salt and some water to it and pressure cook it on low flame for about 20 minutes
Switch off the flame and keep it aside
Place a pan on heat and add oil to it
Add mustard seeds, cumin seeds and let them splutter
Add red chilies, curry leaves, green chilies, finely chopped ginger, garlic and onions to it
Saute them till they become golden brown
Add tomatoes, turmeric powder and fry till tomatoes become soft
Add chili powder, coriander powder and cumin powder to it
Saute till they release oil on sides
Add spinach, lime juice, sugar and fry the mixture for few seconds
Add boiled lamb to it along with ¾ cup of water
Mix it well with the mixture and cook it till oil releases from the sides and water evaporates
Do not cover it with lid. Check for the salt and add if required
Add red chili powder and off the flame
Finally garnish it with chopped coriander leaves and remove it in a serving bowl
The dish tastes excellent with hot rice or roti. Spinach is one among the main ingredients used in preparing the dish. It is one among the super foods that is loaded with tons of nutrients you can add it in mutton. You can also add it in preparing different dishes, as it tastes excellent.
This Recipe Rate :
(0) Reviews