Easy and Tasty Masala Puri Recipe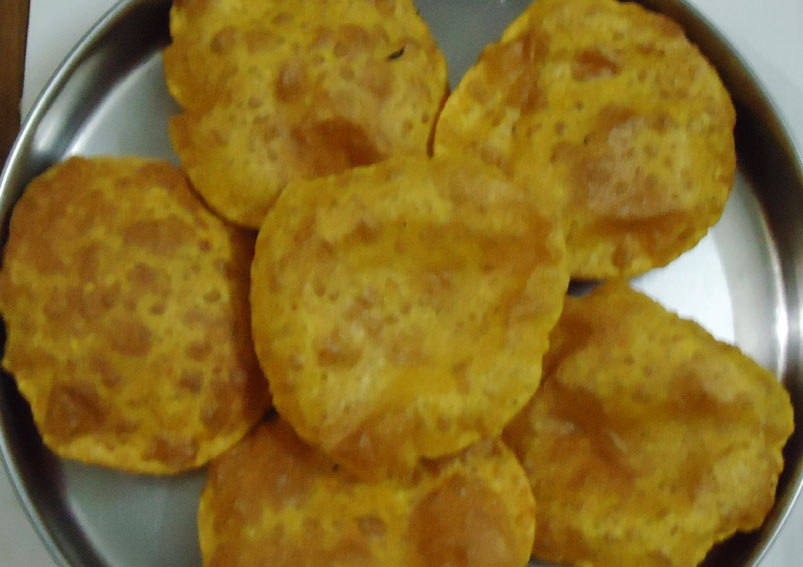 Gujarati Special Masala Puri is variant dish that is crispy and spicy. These spicy puri's can be served at mealtime or you can also have it as a tea time snack. Have a look at the recipe.
Ingredients
1 cupWhole wheat flour
¼ teaspoonTurmeric powder
½ teaspoonChili powder
Oilfor frying
Saltto taste
Directions
Take a mixing bowl and combine all the ingredients
Mix well and form a firm dough
Keep it aside for about 20 minutes
Divide the dough into 10 equal parts and roll each one into a circle of about 3 inch
Place deep frying pan on flame and add oil to it
Once the oil is heat on high flame, reduce the flame to low and start adding the puris one after the other
Fry the puris till they turn golden brown in color on both the sides
Place them on a kitchen towel so that the oil get absorbed from it
Shift the puris to a serving plate and serve it hot with curd.
You can also have the puri's with Aloo Koorma as they taste good with this curry.
-Neelima
This Recipe Rate :
(0) Reviews