Best Green Chutney Recipe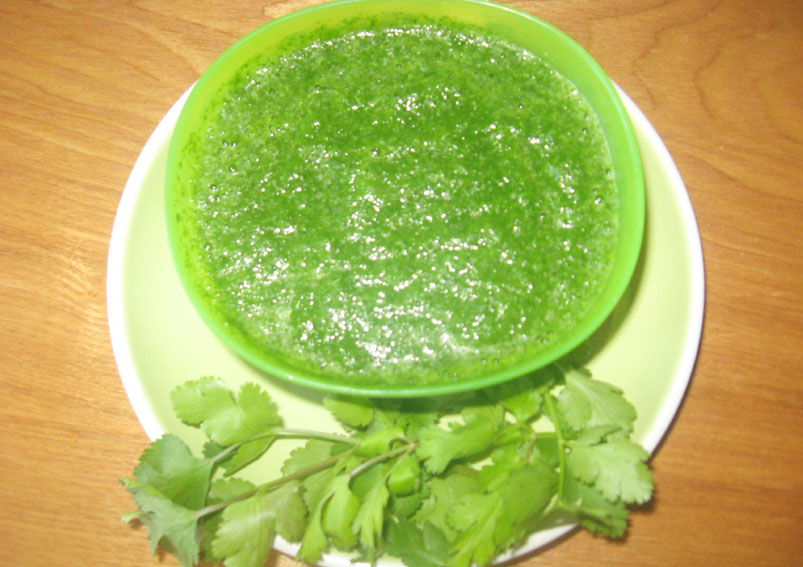 Green Chutney is very tasty chutney that is prepared with coriander leaves within just minutes. You need to just add green chilies, peanuts and salt for preparing the chutney. You can add this chutney in preparing mixed vegetable curry or eat with roti.
Ingredients
1 bunchFresh cilantro
1 cloveGarlic
1 tablespoonGinger paste
1 tablespoonPeanuts
1Chili
Saltto taste
2 tablespoonsLemon juice
Directions
Wash cilantro with water and add it to blender
Add garlic clove, ginger paste, chili, peanuts, salt, lemon juice to the blender
Blend them to smooth paste and remove it to serving bowl.
The chutney tastes good with fresh cilantro leaves. When you are preparing Varan Baitha Recipe you can add it and make it healthier.
-Neelima
This Recipe Rate :
(0) Reviews