Egg and Mint Bread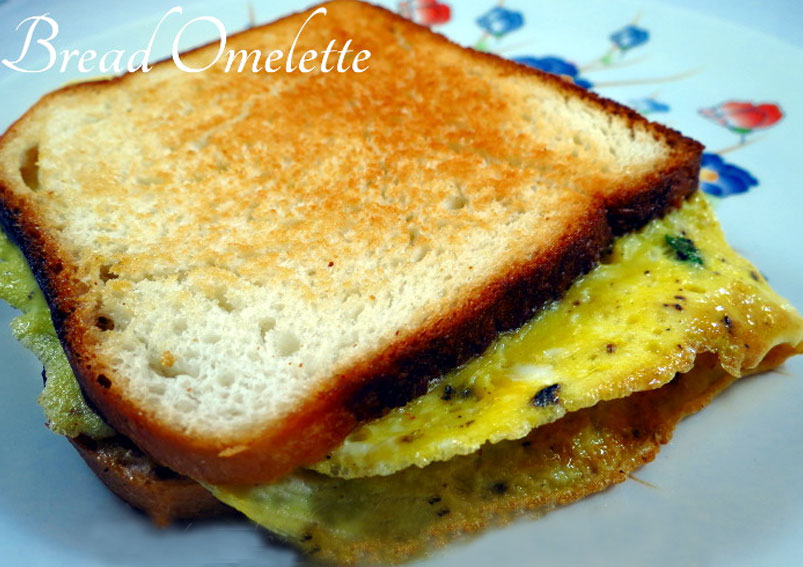 Fond of Bread and want to try any dish with bread? Here is recipe of egg and mint bread that taste delicious and healthy to consume. This is the best and easy dish to begin your day that helps to stay active. Here are the simple ingredients with the step by step procedure.
Ingredients
4 slicesBread
2Egg
to tasteSalt
to tastePepper
1 cut into halfCheese Slice
2 teaspoonsOil
For ServingTomato Ketchup
For the preparation of Chutney:
1/2 cupCoriander Leaves
1/2 cupMint Leaves
1 teaspoon or small piece peeledGinger
to tasteSalt
1 teaspoonSugar
2GreenChilli
2 teaspoonsLemon Juice
For grindingWater
Directions
Take all the ingredients required for the chutney and make into a smooth puree.
Let's make the bread omelet.
Take a bowl and crack 2 eggs, season it with salt and pepper.
Mix well to combine.
Heat oil in a frying pan. Pour half of the egg mix in and spread it out.
Now place 4 slices of bread over the egg.
Pour the remaining half of the egg mix over the bread and spread it well.
After the few minutes once the egg is cooked.
Flip over and cook on the other side too.
When the other side is cooking, Spread some chutney over the bread.
Place the cheese slices over the bread and fold them over.
Yummy Egg and Mint Bread recipe is ready to taste,better when hot.
Here is an interesting recipe of Egg pakora.
-Sravanthi
This Recipe Rate :
(0) Reviews