Hot Egg Pakora Recipe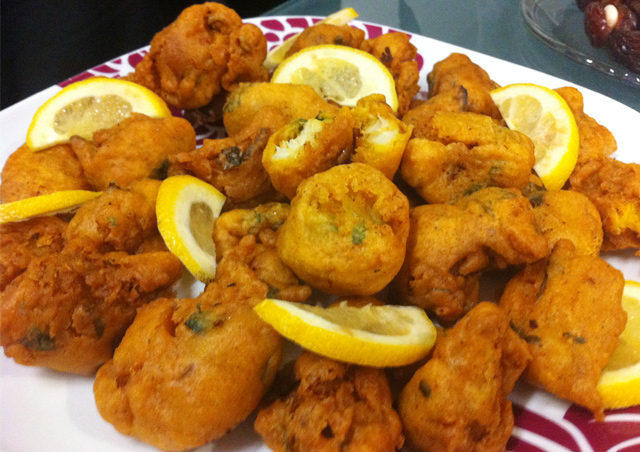 Egg Pakora is a very special dish which can be prepared on special occasions and served for snacks or for food items. What ingredients are required what are the steps to be observed? Let's read about it.
Ingredients
4 Eggs
3 1/2tbspGram flour
SaltTo Taste
To tasteRed Chili powder
LittleBlack pepper powder
To FryOil
Directions
Step

1

Take the eggs and boil them. After boiling, peel and cut into two halves. Sprinkle salt and pepper on the eggs.

Step

2

Take the gram flour, salt, chili powder in a bowl and make a thick batter using water. Heat the oil in a kadhai.

Step

3

On a medium flame, dip the each egg piece in the batter and deep fry till golden brown.

Step

4

Serve the egg pakora hot.
This Recipe Rate :
(0) Reviews