Cauliflower Cheese Hot Soup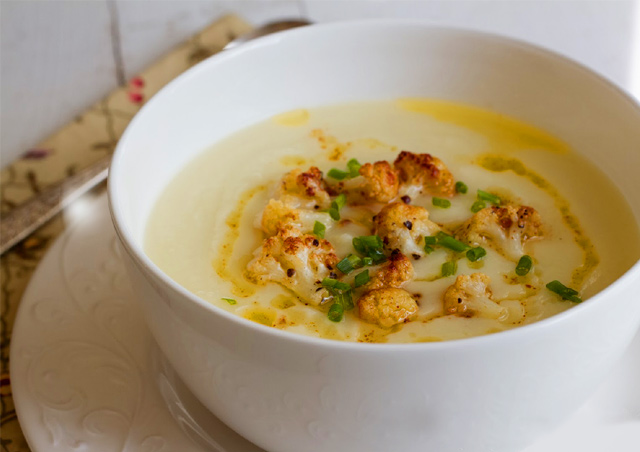 Cauliflower Cheese Hot Soup is a healthy recipe, especially for the students. Enjoy this recipe with your family members and relatives.
Let's have a look on it how to prepare this recipe.
Ingredients
1Cauliflower piece
150 gms Butter
100 gmsCheese
600 mlMilk
1Onion slices
1/2 tspMustard Powder
As requiredPepper
150 mlVegetable cooked water
1Biryani leave
2 tspOil
For TasteSalt
Directions
Step

1

Add butter into a Pan and heat it for a few minutes. Then add mustard powder into it.

Step

2

Now, add vegetable cooked water and milk into the above mix and continue cooking for 10 minutes.

Step

3

Remove the cauliflower from the soup and add fry it with the oil until it appears brown color.

Step

4

Now, add Pepper and salt to the soup and heat it for few minutes. Once it appears as a soup, remove from the stove.

Step

5

Add the soup into the bowl and garnish with cauliflower, cheese and serve it.
This Recipe Rate :
(0) Reviews