Tasty and Yummy Keema Paratha Recipe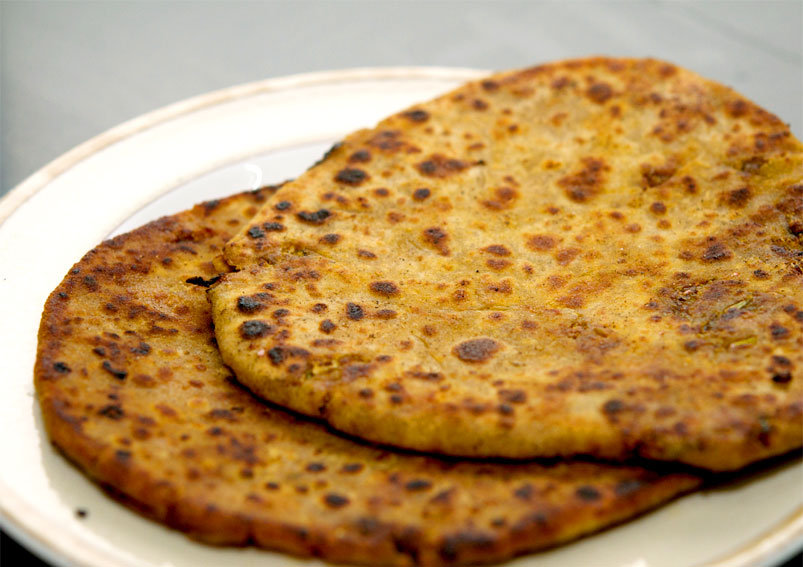 Made Masala Kheema and you have any left over? Try this Keema Paratha with leftover meat and make your dish delicious. Have a look at the step by step preparation process.
Ingredients
2 cupsWhole wheat flour
2 tablespoonsYogurt
OilFor frying parathas and keema
Ground meatLet it be chicken or mutton
GingerGarlic paste
½Onion
3Green chilies
½ teaspoonCumin seeds
½ tablespoonAjwain
1 tablespoonCumin powder
1 teaspoonCoriander powder
A pinchGaram masala powder
2 talbespoonsCilantro
SaltTo Taste
1 tablespoonLime juice
Directions
Step

1

Heat oil in a pan and add cumin seeds

Step

2

Let them saute for a minute and add finely chopped onions to it

Step

3

Fry them till they turn golden brown

Step

4

Add ginger garlic paste and fry it for a minute

Step

5

Add ground meat to onions mixture

Step

6

Fry the meat for 10 minutes till the water content evaporates

Step

7

Add coriander powder, garam masala powder and salt to the meat mixture

Step

8

Fry them for few minutes

Step

9

Saute the meat till it turns golden brown and stir it continuously to prevent excess burning

Step

10

The stuff is ready and now let's go to parathas preparation

Step

11

Mix the dough just like chapatti dough

Step

12

Take lemon sized ball dough and place the stuffing in the center of the dough

Step

13

Bring the edges of the rolled chapatti and seal it so that the dough covers the whole stuffing

Step

14

Roll it out using a rolling pin and stick it perfectly using oil or flour

Step

15

Roast the chapattis using oil or ghee
The hot and spicy Keema Rotis are ready to serve. Serve it with yogurt or tomato pickle. Meat is a good ingredient for health. Know the three benefits of eating meat.
This Recipe Rate :
(0) Reviews