Vinayaka Chathurdhi Special Motichoor Laddu Recipe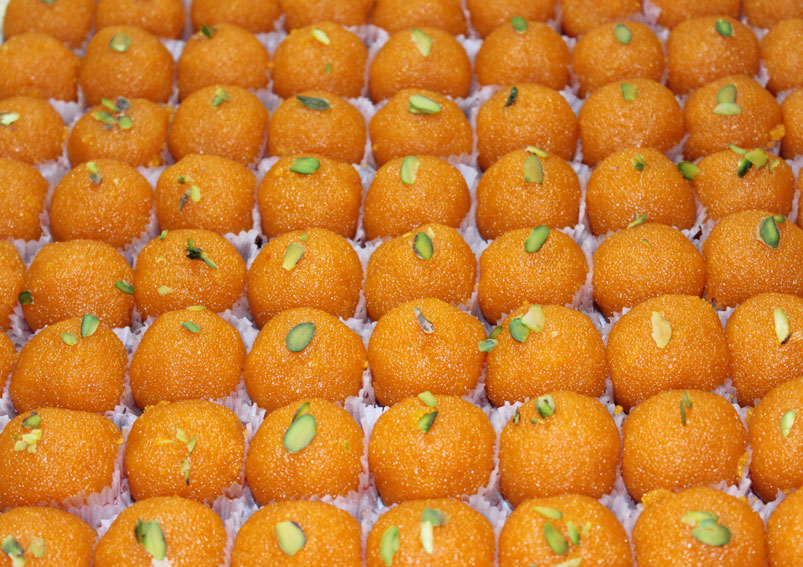 The Besan Ke Ladoo tastes excellent, but do not worry for its long process. When you follow the step by step preparation process, you can prepare ladoos in an easy way. The ladoos made at home seems to be softer and tasty. Have a glance towards the preparation process.
Ingredients
1 cupsugar
½ cupwater
A pinch ofsaffron powder or crushed saffron
1 cupgram flour
Pinch ofsaffron powder
¾ cupwater
2 to 3black cardamoms
½ tablespoonmelon seeds
Oil forfrying
Ghee for applying on palms while shaping the ladoos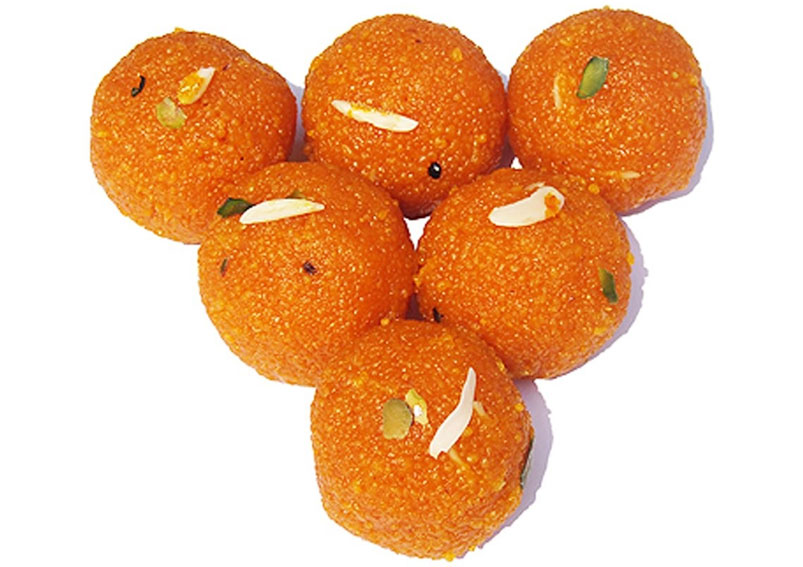 Directions
Take a besan and make a smooth flowing batter by mixing water
Add saffron to the smooth mixture
Make sure that the batter should neither be too thick or too thin
It should be a flowing batter without any lumps
Heat oil in a deep frying pan and take a perforated ladle/spoon
Take one more perforated ladle/spoon to remove the fried boondis
Take a large spoon of the batter and pour it on the perforated ladle/spoon
Fry the boondi till they become golden
Do not over fry them or make them crips
When the oil stops sizzling, remove them from the pan and add them directly into the sugar syrup
Make all the boondis in the same way and keep on adding to the sugar syrup
Place the softened boondi in a blender and the remaining sugar syrup
Pulse it for few times till they get a smaller shape
Do not pulse them too much as you may not be able to shape the ladoos properly
Add melon seeds and black cardamom seeds
Mix them well
Apply some oil or ghee on your palms and shape the ladoos
The ladoos may be warm when preparing, but they become firm on cooling
You can garnish them with melon seeds or raisins.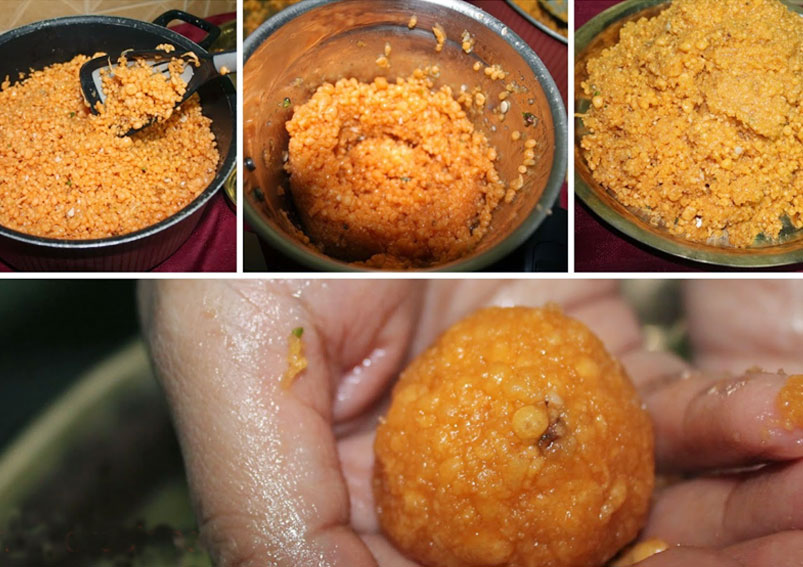 Note:
Make sure that the sugar syrup should be hot when you are adding the fried boondi. If the sugar syrup is not hot, then heat it before adding the boondi.
Do not pulse the boondi too much as you may not be able to shape the Motichoor Ladus
You can refrigerate the ladoos as they are not made of ghee. If you fry them in ghee, then the ghee will solidify on refrigeration.
Generally some of the ladoos outside are found in green, orange and red in color. So instead of adding food color, you can add saffron as it is a natural coloring agent. Make this recipe on you Ganesh Chathurthi because he loves to gorge on such special delicacies.
Find out the 10 best Indian dessert recipes.
This Recipe Rate :
(0) Reviews