Strawberry Jelly Cake Roll Recipe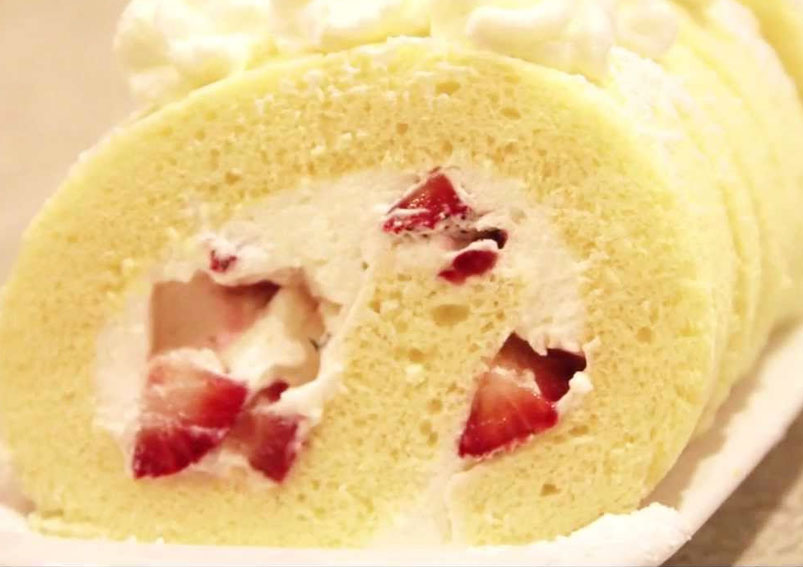 Try this Homemade Strawberry Cake Rolls for your kids as it is healthy and elegant dessert for them. It is pretty light and loaded with delirious cream and strawberries. Have a glance.
Ingredients
4Eggs
2/3 cupSugar
1 tablespoonMilk
¼ teaspoonGrated lemon peel
½ cupAll purpose flour
¼ teaspoonCream of tartar
2 cupsCheese
2 tablespoonsLemon juice
2 tablespoonsSugar
2 cupsFresh strawberries
2 teaspoonsConfectioners' sugar
Directions
Take a small bowl and add egg white in it
Coat a cooking spray on the baking pan and keep it aside
Place egg yolks in a large bowl and beat it perfectly
Add 1/3 cup of sugar, milk and lemon peel
Mix them well
Now beat the egg white perfectly and add remaining sugar to it
Beat them on high speed till stiff glossy peaks form and sugar gets dissolved
Spread the mixture on the pan and bake it for about 10 to 15 minutes on 375 degrees F
Remove it from oven and cool it for 5 minutes
Place the cake on the kitchen towel and dust it with confectioners' sugar
Roll up the cake and cook it completely on a wire rack
Take a small bowl and add cheese along with lemon juice
Unroll the cake and spread the cheese mixture evenly on the cake
Sprinkle with sugar and top it with strawberries
Roll it again and chill it for about 1hour before serving
Dust it with confectioners' sugar and serve it for your guest.
This is also a best food for Diabetes. Apart from Strawberry Cake, Red Velvet Cake also looks amazing and you can try it for your valentine.
-Neelima
This Recipe Rate :
(0) Reviews