Tasty Street Food Surti Locho Recipe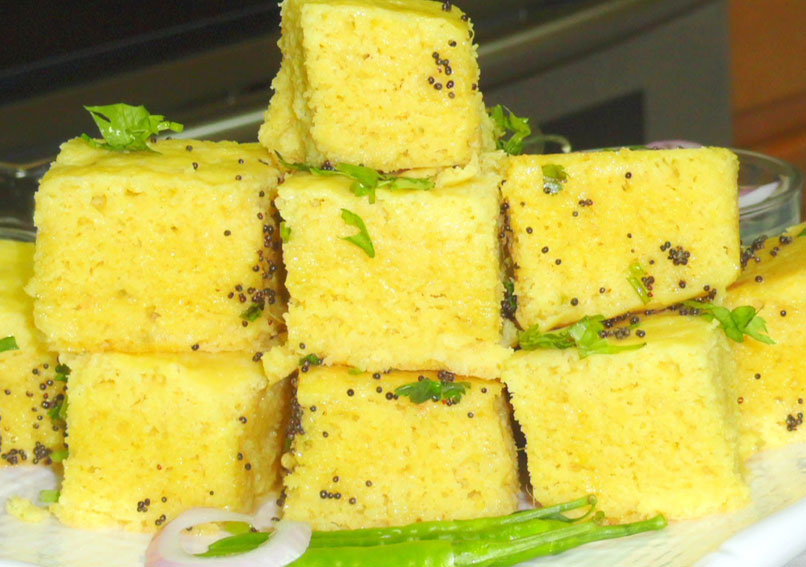 Surti Locho is a traditional street food recipe originated from Surat. Cook it with less oil and serve it with any spicy desi chutney. Prepare it for your breakfast or have it as snacks. Have a look at the recipe.
Ingredients
1 cupChana dal
¼ cupUrad dal
¼ cupPoha
2 tablespoonsOil
1Green chili
1 teaspoonGinger paste
¼ teaspoonTurmeric powder
¼ teaspoonBlack pepper
½ teaspoonRed chili powder
Saltto taste
Directions
Wash the dals and soak them in water for about 6 hours
Drain the water completely
Wash poha and soak it water for about 10 minutes
Grind the chana dal to coarse paste
Remove it in a bowl and grind urad dal
Add soaked poha to it and grind them well to fine paste
Remove them in a bowl and mix all together
Add ginger paste, turmeric powder, chopped green chili, salt and pinch red chili powder to the batter
Mix all the ingredients well
Add 2 teaspoons of oil in batter
For making surti locho, you need steamer or a pressure cooker to cook
Add 2 cups of water in pressure cooker and place it on flame
Place a wire stand for keeping other utensil on it
Grease the container in which the mixture has to be boiled and pour all the mixture in the container
Pat the container on the flat surface so that the mixture is distributed evenly
Sprinkle red chili, black pepper on the top
When the water is boiled, place the bow on the wire stand and cook the mixture for about 20 minutes on steam
When surti locho appears puffy, off the flame and remove it from the cooker
Remove the cooked locho from the vessel to a plate and sprinkle 1 teaspoon of oil, lemon juice, green coriander chutney on it and serve it to your guest.
Also try Palak Dhokla at home and have it as snacks during a cool evening.
-Neelima
This Recipe Rate :
(0) Reviews