How to Make Chocolate Truffles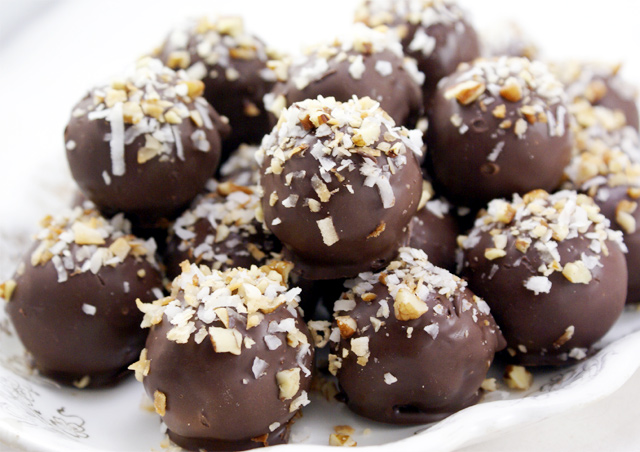 Chocolate truffles make for a perfect gift and are super easy to make. The key is to use good quality ingredients. What ingredients are required what are the steps to be observed? Let's read about it.
Ingredients
250 mlHeavy cream
2 tbspButter
250 gmsFinely chopped dark bitter sweet chocolate
Cocoa powder
Directions
Step

1

Take butter, fresh cream in a pan and boil. Place the chopped chocolate in a stainless steel vessel and pour the cream over the grated chocolate. Let it stand for 3 mins. Stir till smooth, gently using a whisk and cool it.

Step

2

Keep the vessel in the refrigerator covered with a cling wrap. Let it to become firm.

Step

3

Take a little cocoa powder in a plate. Remove the chocolate from the vessel using a melon scoop and make small balls.

Step

4

Roll the truffles in the coating of your choice. Shake the truffles in a sieve. Place them on a butter paper lined plate, cover and refrigerate in an air tight container.

Step

5

At serving time, bring them to room temperature.
This Recipe Rate :
(0) Reviews