Homemade Tarka Dal Recipe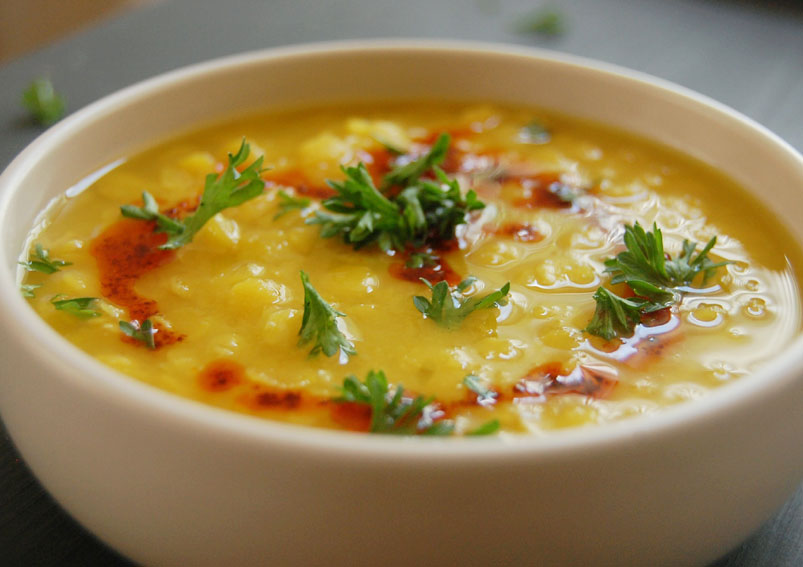 Making Tarka Dal is not at all a difficult deal. Serving this with rice or chapathi will make a great and simple supper. Here, the recipe is with channa dhal, but you can also use split dhal that will give you a smoother recipe of the same taste. You can experiment with whatever kind of lentil you want. There is no restriction. Freshly cut coriander can make the dal taste even better.
Ingredients
150g dried chana dhalor chickpeas soaked overnight in cold water
500mlwater
Salt and black pepper
1 tablespoonsunflower oil
1 tablespoonmustard seeds
1⁄2 tablespooncumin seeds
A pinch ofground turmeric
10curry leaves
1onion, sliced
5green chillies, sliced
3garlic cloves, crushed
1 tablespoongaram masala
3large tomatoes, chopped
Fresh coriander, chopped
Directions
Rinse the lentils in a large bowl and keep it aside for some time. After 15-20 minutes transfer it in a cooker and start heating it. Let the whistle go up to 3-4 times and then you can set it aside.
Now, heat oil and add curry leaves and mustard seeds into the pan. Allow it to pop.
Add onions, ginger garlic paste and stir well. You can also add chilies for extra taste and aroma. Let it cook for a while.
Add garam masala powder, salt and now add the chopped tomatoes. Let the mixture cook well for a while.
Once you feel the fragrance, add the cooked dhal into the mixture. Bring it to simmer and let it cook for a while – for about 10-15 minutes.
Adding more water will give you the quantity and make the dhal more watery. If you wish for it to be thick, don't add a lot of water. Depends on how you want your dhal to be.
Now, garnish it with a lot of coriander. Season well.
Once you are done with this, serve hot with chapathi, cut raw onions and lemon. Your tarka dal is ready!
Various Dal Varieties & Health Benefits
This Recipe Rate :
(0) Reviews